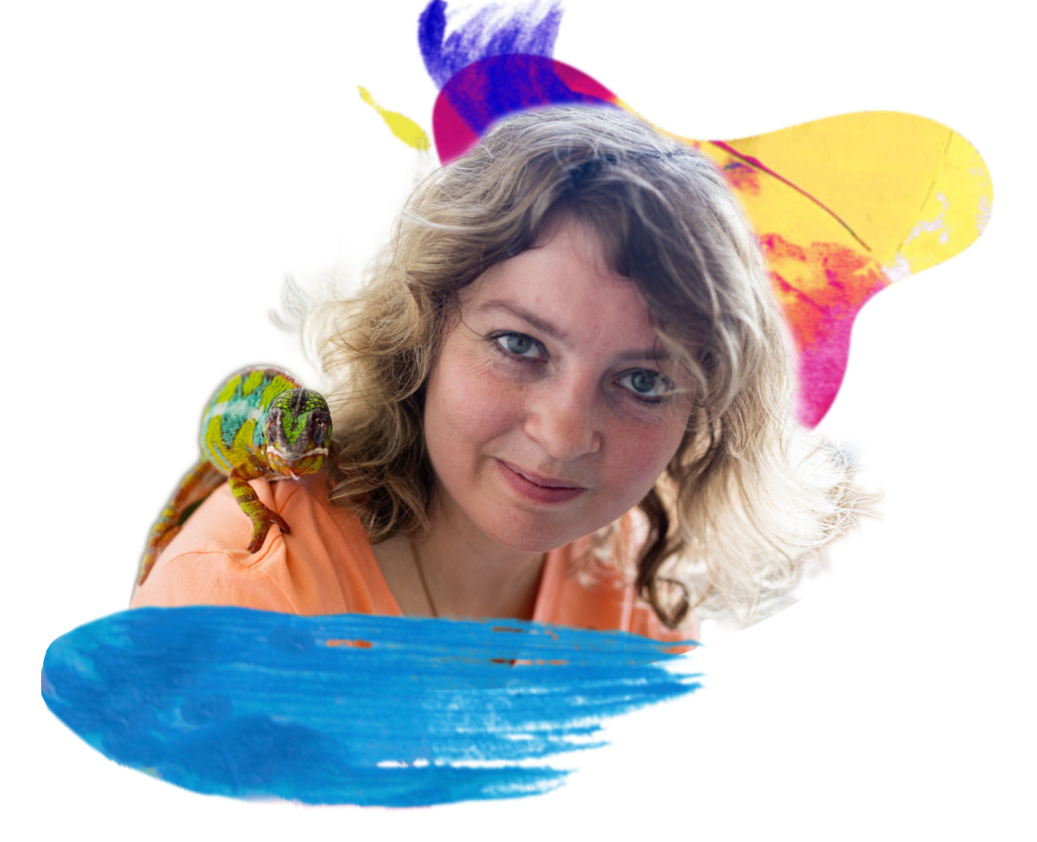 I FIND YOUR STORY MUCH MORE INTERESTING BUT A BIT OF INFORMATION ABOUT ME CAN GO A LONG WAY.
Haptotherapist, curious little lady, New Zealand enthusiast, festival enjoyer and uncomfortable cook.
All things that I have experience with in different ways and sizes.
I, Joke van den Kerkhof, am founder and owner of Haptonomy practice Kunst van Contact. Human sensory perception and emotions have always fascinated me and I am that lucky girl who got to turn her hobby into her job.
JUST IN SHORT THEN, BECAUSE LONG IS SO ..erm..LONG
In 2000 I started Studying speech therapy. Through drama school and finally completing the art academy in 2008, I have, in a sense, always been busy with how to express emotions in word and expression.
STILL CURIOUS?
I never thought that all the elements that make me very enthusiastic and happy can be found in 1 professional group, until I came into contact with haptonomy.
My curiosity was aroused and in 2018 I graduated and qualified as a hapthotherapist.
Motto
My aim is to try to make the world a little more beautiful every day. And the best thing about it is when you really make contact with someone else. Lovely cliché again ... but secretly really true.
"THERE'S NOTHING AS FANTASTIC AS DEVELOPING MORE SELF-AWARENESS"
Paths often run slightly differently for me. I watch with a fresh perspective, I'm a good listener and don't sugar coat it. For me, a safe environment is important and my experience is that with a touch of humor spicy themes are often a bit easier to handle. From a natural curiosity, I always look for a form of communication that suits you best.
Haptotherapy isn't a guarantee of guaranteed success. Through haptonomy you can make yourself more aware of your own feelings and patterns. And there's nothing better than developing more self-awareness!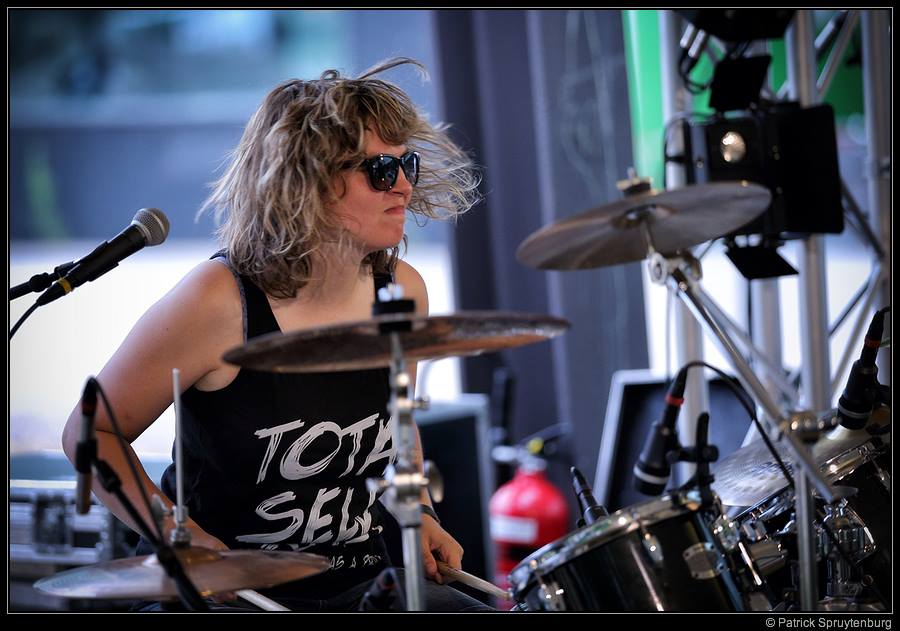 The practice space is located at a unique location in a former Philips Factory building called Plan-B. The building is full of young creative entrepreneurs who have turned this factory into a great place to work.
My practice space is located on the 3rd floor in unit 3.48. A nice and quiet place at the end of a long corridor, where I'd like to welcome you.
There is free parking space around the building and also two large bicycle sheds at the side of the building. It's important to know that the building is completely chameleon free.
If you come by public transport, you can take buses 401, 402 or 403 from the central station in Eindhoven to Halte Hurksestraat. It is a 5-minute walk from this stop.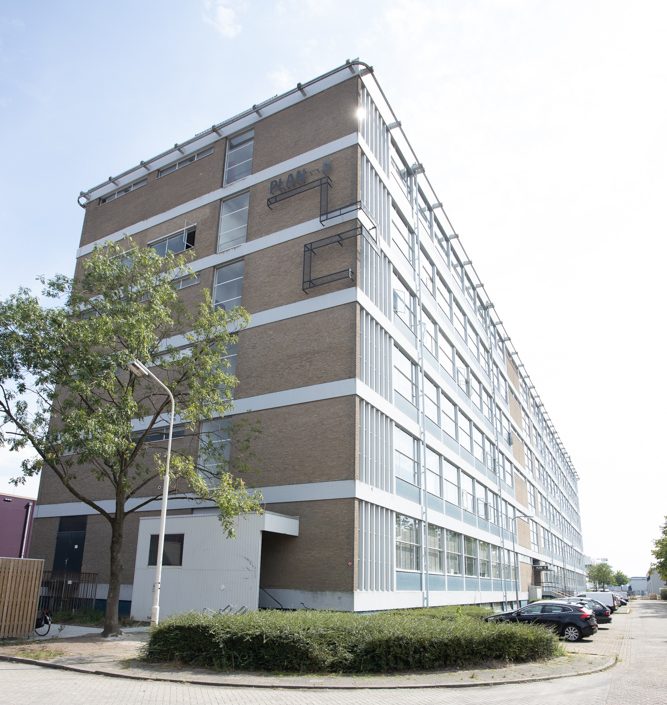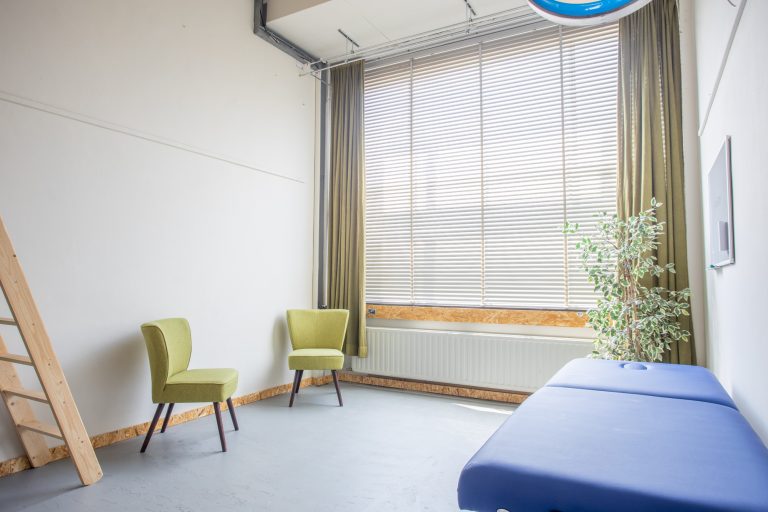 Once a philips laboratory, now it's my practice
PLAN-B is a former Philips lab factory building where endurance tests and developments were carried out on Philips products. Nowadays, the former lab comes back to life and the building has been transformed into a platform for a diversity of small entrepreneurs. In this characteristic building, you can now also find the haptonomy practice Kunst van Contact.